Mbarara Tours - Gorilla Trekking, Wildlife & Cultural Safaris
HORSEBACK RIDING TOURS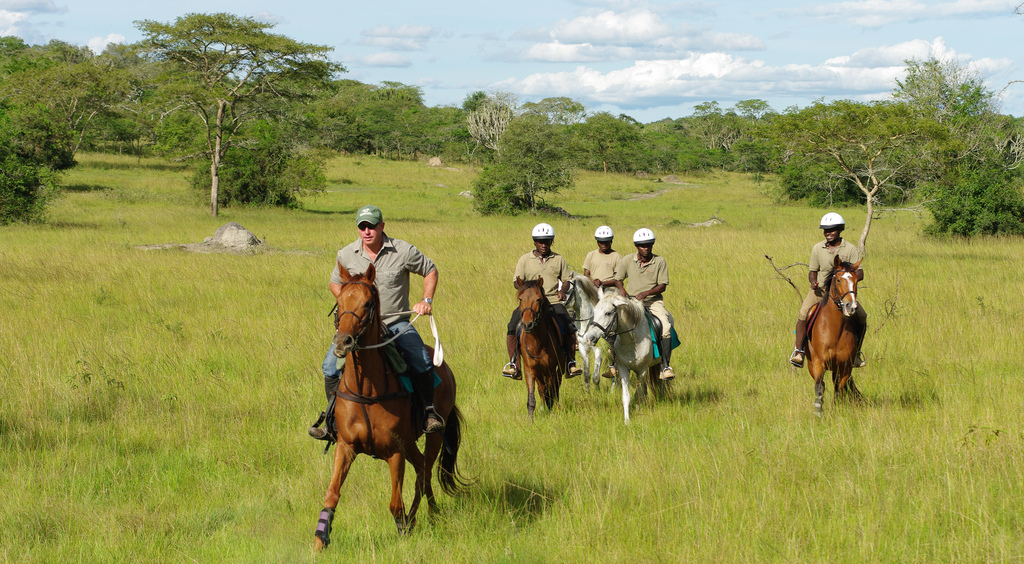 Horseback riding in Lake Mburo national park is one exciting safari activity that offers visitors new way of watching wildlife up-close without scaring them off.  Lake Mburo is Uganda's smallest savannah park but the most beautiful of them blessed with numerous small lakes, deep valleys , rolling hills and woodland vegetation which act as habitat to wild animals like zebras, buffaloes, elands, impala, elephants, lions , warthogs, hippos among others plus a recorded 300 bird species for the ardent bird lovers.
A horseback riding tour in the park is the best way to sample the wildlife and varying vegetation zones. Riding a horse allows you to get off the usual game tracks into the plains and closer to the wild animals that feel more comfortable around the horse than a safari vehicle.

Horseback riding is an initiative of Mihingo lodge, one of the best safari lodges in Lake Mburo national park. Whether you are a leaner or experienced rider, you will definitely enjoy the rare experience of being around wild animals on top of a horse.

Rates
Horse riding rates are based on the amount of time you will be with horse while out in the wild – 1 hour ride costs US$ 40 , 2 Hour ride costs US$ 70 , 4 hour ride with picnic breakfast costs US$ 90 and full day horse ride costs US$ 200 with picnic breakfast and lunch.
 
So if you're planning to visit Lake Mburo Park this season, why not try out this amazing activity , we at Mbarara Tours will be more than privileged to organize this trip at affordable rates that suit budget and needs. Just send us your email to info@mbararatours.com